Fresh Air Seminar
Beyond the Chakras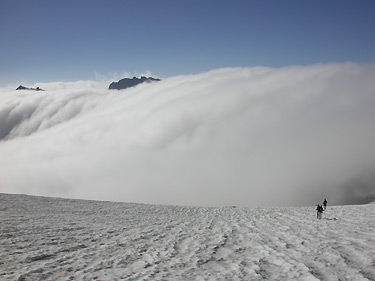 This is a very powerful process designed to release our old sufferings, orphans from the past, held in and under our rib cage. All suffering is, is the direct result of a self imposed slumped posture, and the Fresh Air process is just the method to dissolve the broken heart on an electrical level.
The heart and so many other internal organs are held captive by an electro-static armour surrounding our rib cage. We originally set up this armour as a protection, a defence, against the pain we felt emotionally. And now it has become possible to dissolve these psychological memories on a physical level.
Without the nails of our suffering our breathing becomes relaxed, deep and natural, we enter into joy.
Beginn Friday 3:00 pm - End Monday 5:00 pm
8 three-hour sessions
Prerequisite: Pulse Bodywork Seminar with Nirvata