Individual Sessions in Nirvata Spinal ChiGong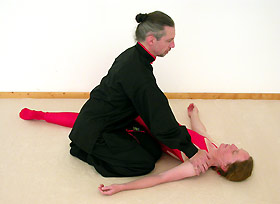 These sessions are personally tailored for your particular spine and therefore they are an excellent support towards the deepening of your meditation.
By releasing the unessential holding patterns of tension within your body you float towards a new understanding that we are always free to simply be, merged.
Session time 90 minutes
First session 130 Euro; every next session 110 Euro.